Awesome Fruit Spin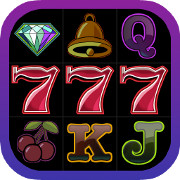 DOWNLOAD THIS SLOT EXPERIENCE TODAY! 
Awesome Fruit Spin is a classic 3-reel slot machine. Super fun and simple to play! Place your bet, spin the wheel and win coins - just like that! 

● Free to play! 
● Classic 3-reel slot machine. 
● Exciting animations and cool effects. 
● Totally immersive and exciting! 
● A simple interface means you can start playing in seconds. 
● Authentic high-quality sound effects! 
● Auto spin. 
● Works on all iOS devices. 

Don't wait... Play Awesome Fruit Spin today!
Download this game today!